News
HPAI spreads, found in North Carolina
April 4, 2022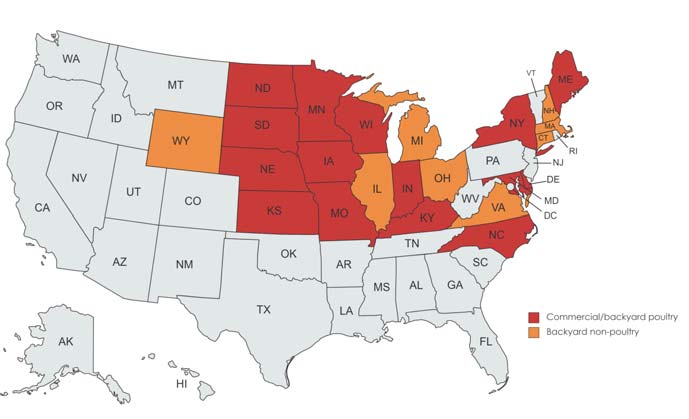 The USDA Animal and Plant Health Inspection Service (APHIS) this week confirmed the presence of highly pathogenic avian influenza (HPAI) in a commercial poultry flock in Johnston County, N.C.
The North Carolina HPAI finding can be expected to have a significant impact on key export markets, most notably Cuba, whose policy is to impose a statewide ban based on shipping date in such cases.
USAPEEC is working diligently in an effort to mitigate any restrictions, and Jim Sumner, Dr. John Clifford, and Ernesto Baron are traveling to Cuba next week in anticipation of meeting with the country's chief veterinary officer to discuss the situation.
For more of the story, check out the April 4 edition of MondayLine.